Small changes are the building blocks of strong futures. 
Over the summer, the Kinedu team has been working hard to meet the needs of families and educators worldwide and fulfill our mission of improving every small child's story. 
As Kinedu's Chief Marketing Officer, and also as a parent, being an adaptive and reliable partner to families is extremely important to me. I have two children under the age of four, and I'm doing everything I can to balance their mental health with their physical health, while keeping them safe at home in New York City. 
I care about supporting families, including my own, because I know how much it matters. From our extensive experience and work with experts in early childhood, including Harvard's Center on the Developing Child and Stanford University, we know that it's the little, daily changes that set the foundation for a happy and healthy life. And one of the best things parents can do to support their little one's development is play! 
I'm excited to share how we're growing and adapting to bring purposeful play to families and educators worldwide through our latest product, Kinedu Educators, and our new look.
Here's what's changed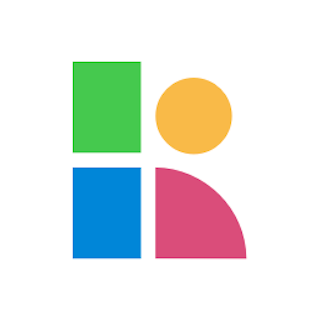 We've updated Kinedu's look to better reflect our company vision. The toy building blocks in our new logo illustrate how strong foundations are built through play. The blocks are four unique shapes that represent how every child is different, which we love! The four bright colors represent the four developmental areas: Physical, Linguistic, Socio-Emotional, and Cognitive. The shapes come together to form the letter "k", but also other representations of what we do. What do you see? We've heard "parent and child" as well as "partner and pregnant mother".

Our rebrand goes beyond aesthetics. We are also rolling out a new product launch, and the timing couldn't be better. As the world changes, and many daycares and preschools are closing or adopting remote learning, we're introducing Kinedu Educators–a platform that connects parents and teachers with flexible learning resources. Whether children aged 0-4 are in the classroom for live instruction, at home, or somewhere in between (like a "microschool" or preschool "pod"), Kinedu Educators offers practical solutions for a changing early childhood ecosystem.
Kinedu Educators uses our advanced artificial intelligence technology to personalize activity plans for a group of mixed ages and skill sets. It includes seamless coordination between parents and teachers with feed, calendar, and chat features. The platform can also be used by "pods" of families caring for children and seeking structured activities for a small group of children. Look for the tab in your Kinedu app to connect your child's daycare or preschool! 
Here's what hasn't changed
Our commitment to helping you and your child grow together through play. Now more than ever, Kinedu is fulfilling its mission of leveraging innovative technology and early childhood research to support families with practical solutions.
In my home, Kinedu has been a lifesaver with 1,800+ video-based activities created by experts for children aged 0-4 (I have a son, Victor (3), and a daughter, Sylvia (1)). 
I've seen my own children grow and develop so much over the past few months. During lock-down, my baby girl has started crawling and is almost ready to take her first steps. She is verbalizing (a lot!) and even starting to say "mama." With Kinedu, I've known what to look for in both my kids' development, and I've learned how to help foster that development without pushing them. They learn through play and LOVE doing Kinedu activities. To me, it's been comforting to see first-hand how Kinedu can really make a difference in a child and parent's life–especially right now.
Here's how you can use Kinedu, no matter your childcare situation
For the stay-at-home parent: Use Kinedu every day for screen-free developmental activities your child will love.
For parents forming a preschool "pod" or "microschool:" Use the Kinedu app to continue the learning at home. You can sign up for Kinedu Educators and generate daily activity plans for the group, as well as coordinate care with the other parents.
For parents sending their children back to daycare: Recommend Kinedu Educators to your center by completing the form on the Classrooms tab in our app. 
For parents with a nanny: Upgrade to Kinedu Premium to share your account with unlimited caregivers, and arm your nanny with Kinedu's expert-created daily activity plans personalized to your child's unique skill set.
____________________________________________________________
Laura Artigas is the Chief Marketing Officer at Kinedu from St. Louis, MO with a master's degree from Harvard Business School. She studied Education at Washington University, and has been working in marketing and branding for over 10 years, previously at Johnson & Johnson and Prestige Brands. She lives in New York City with her husband, David, and children Victor (3) and Sylvia (1).