Change the way you navigate these early years with kinedu's newest offering: kinedu | learn, an online platform for parenting classes created by experts.
This past year has been challenging for everyone — especially parents. With preschools and classes canceled due to the pandemic, families have few places to turn for social stimulation and development guidance for their little ones. That is, until now.
Meet: kinedu | learn. With our newest offering, families will receive unlimited access to parenting and development classes plus a space to build community and share experiences and strategies with 7 million+ families.
People who download the Kinedu app will notice that we have two options of subscription plans: 1) kinedu | play, which is how we used to call the kinedu premium experience, with unlimited access to 1,800+ activities, progress charts and shared account with family and caregivers; and 2) kinedu | learn, which not only gives you access to kinedu | play, but also has a variety of exciting news for parents with children 0-6 years old.
kinedu | learn features
Interactive live and on-demand play sessions hosted by experts.
Development and parenting classes – focused on topics like sleep, routine, introduction to solids, conscious parenting and more!
Forums to exchange tips and experiences with our parent community.
Access to kinedu | play: get personalized daily activity plans for your baby, unlimited access to our catalog of 1,800+ activities, progress reports, and a shared family account!
Click HERE to start your 7-day free trial of  kinedu | learn!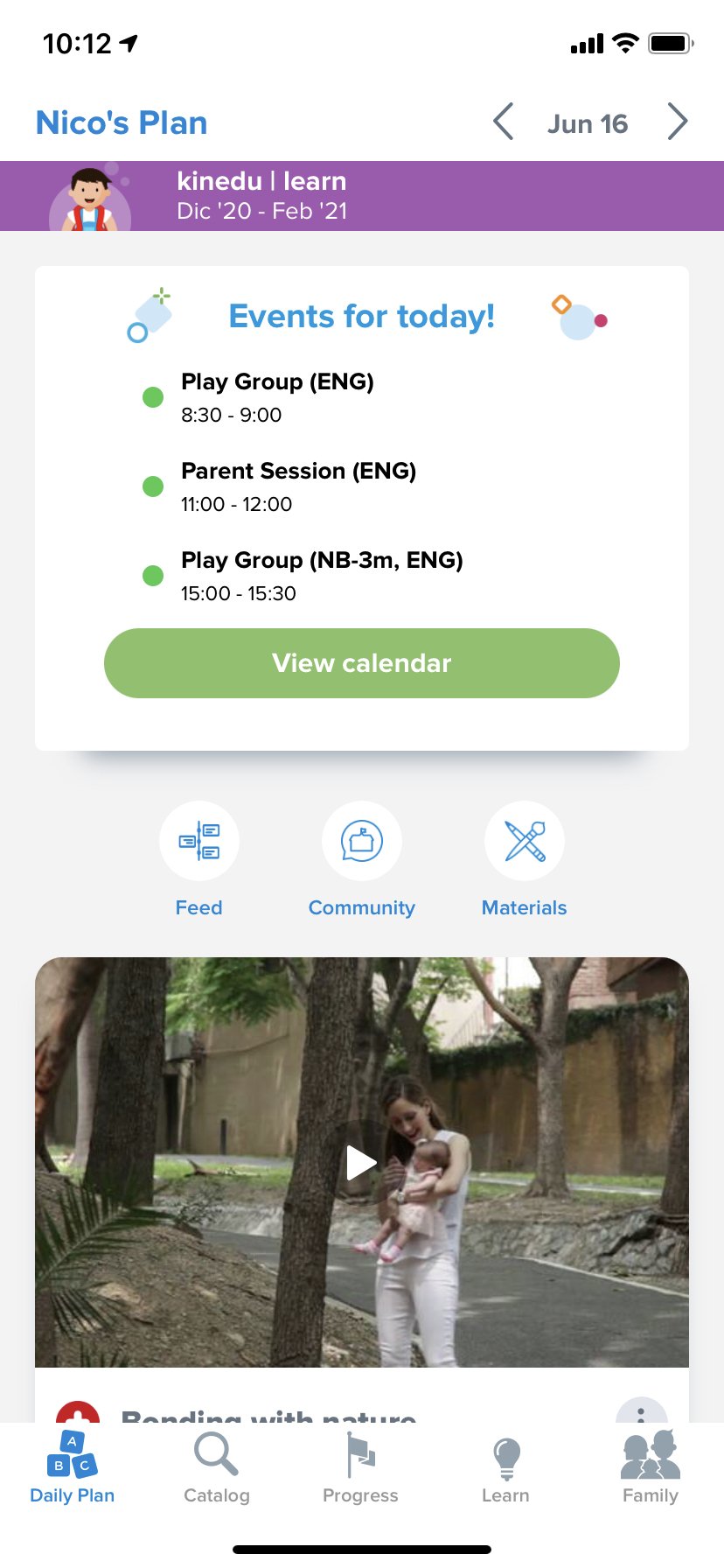 Did you enjoy meeting our new baby? So, try kinedu | learn for FREE!