Kinedu helps you navigate parenting with science-based guidance – so we looked to experts to tackle this hard question.
As fall draws near, the question on every administrator and parent's mind is: should schools reopen? And if they do, should they open fully? Partially? Remotely? The answer requires considering several, often conflicting factors, including public health, a child's wellbeing, teacher safety, and long-term academic outcomes.There are no easy answers, but we've gathered a few science-based resources to help guide your conversations at home and in your community. 
The importance of in-person schooling for children
In-person learning is crucial for children. The American Academy of Pediatrics has advocated for children to be physically present in school because of the health, social and emotional benefits that come with conducting classes in-person.
In-person interaction is valuable for children's development of executive functions, which are essential for lifelong health and learning. And preschool and daycare is where children learn key social, emotional, language, communication, and interpersonal skills. For many children, school is also where they receive healthy meals and other vital services. 
The solution for at-home learning 
While there is great evidence that in-person schooling is important for children, reopening safely this fall is a difficult task for many schools.
Until schools re-open, pediatricians recommend using at-home learning apps, like Kinedu, to support your child's development from home. Kinedu provides daily activity plans personalized to your little one's age and stage. Building skills at home is easy with thousands of video-based playtime activities and articles created by experts on a variety of parenting topics.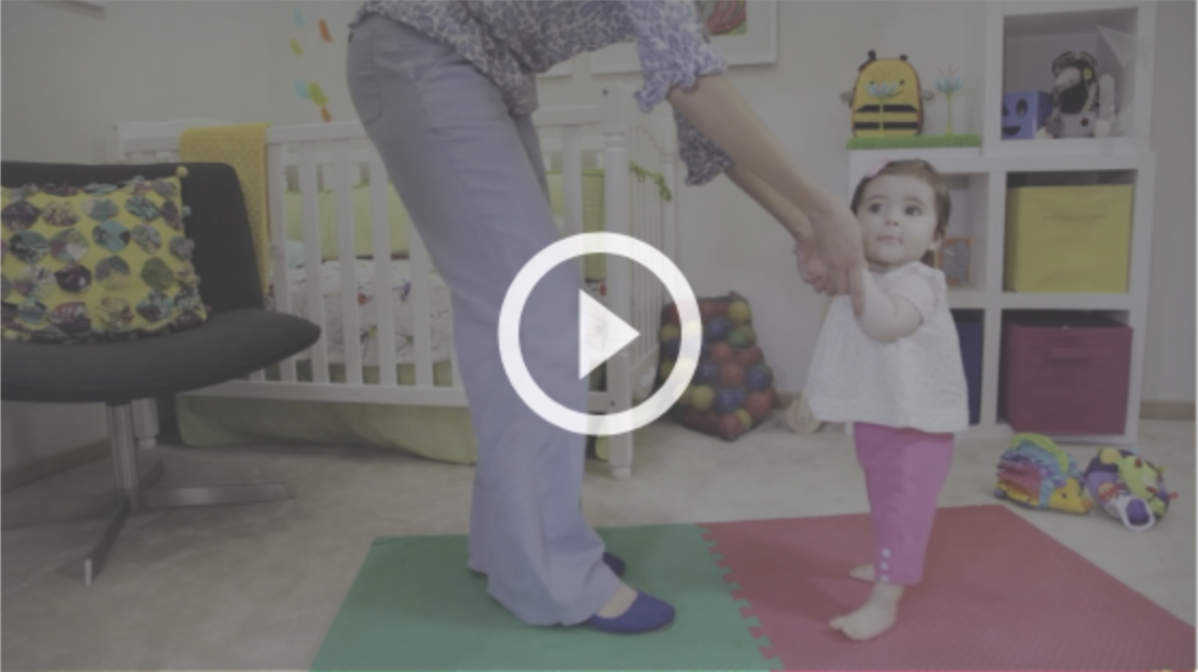 Guidelines for schools, including preschools  
Reopening safely depends on each community's unique needs and resources. For example, in China, schools began to reopen in areas with less dense populations, and with an emphasis on opening high schools first. In countries like Denmark and Norway, younger children have returned to school first as they are more likely to have a hard time with distance learning.
For preschools, reopening presents an interesting set of challenges. How do you enforce face coverings? How can centers ensure proper hygiene protocols during playtime? What would reopening mean for teachers? 
Experts from the AAP and CDC recommend the following safety measures for schools:
Make use of outdoor spaces or temporary spaces for learning when possible.
Improve hygiene measures, like handwashing, cleaning procedures for shared facilities, respiratory etiquette (sneezing and coughing into the elbow), and following safe food preparation processes. Parents can also help children make handwashing a fun activity.
Implement staggered start and end times, as well as mealtimes/recess.
Limit the number of visitors in the school.
Break classrooms into small groups (cohorts) to minimize exposure.
Train teachers and staff on how to maintain social distancing and require masks with adults who are present in school. 
Have a plan in place if students, teachers or staff test positive of have come into close contact with anyone who has tested positive, so they know when it's necessary to self-isolate or quarantine themselves.
There's no question that reopening schools safely is complicated, with unique circumstances in each community. Many schools are looking for ways to support families at home, through "online preschool" models, at-home education, and other means. Kinedu is supporting hundreds of teachers their schools connect with an "online preschool model" across multiple countries. Find out how your school can help guide your child's learning experience at home with Kinedu Educators.
How to help your child transition to a new learning environment
Changing routines can be disruptive for young children. Regardless of whether your child is physically returning to school or not, helping them adjust to a new routine will have a big impact on their overall well being. 
Here are a few ways you can support your child during this time: 
Provide new expectations: what will be the same and what will be different, and why.
Foster a calm, nurturing environment where your child can express their feelings.
Respond positively to any questions or concerns your child has.
Encourage safe habits: the CDC has created a checklist to help.
Continue to create a playful learning environment at home by teaching your child new things during everyday activities, like family reading time, games and cooking.
Remind them that it's okay and normal to feel nervous, and that they are not alone. 
Parents, don't forget that you need support, too – it's normal to feel stressed about this! Reach out to your child's teacher or school to stay informed, and don't be afraid to ask questions or reach out to parent-teacher support networks.
You can also join a community group to meet other parents in similar situations to share advice and support. Some parents are going as far as coming together to create "pandemic pods" or "microschools" with only 3-6 children and a single instructor (some are rotating the parents as teachers). 
If you're organizing a "pod" or "microschool" for young children aged 0-4, we can help! Kinedu Educators can structure your days and coordinate care with thousands of activities created by experts. Connected to the Kinedu app, our Educator tools include a daily activity feed adapted to your group's skill level, a large library of activity ideas, chat and calendar to coordinate learning among the group, and other tools that can help you get started with an at-home learning plan. Start now for free.
Kinedu. Play together, grow together.
---
Resources: